The month of November brings continued and new opportunities to be involved with social and mission activities at Ivanhoe Congregational Church.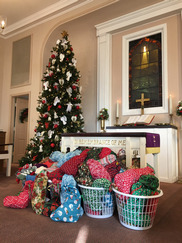 November 5 kicked off the Night Ministry Holiday Stocking Drive. 
Pick up a stocking or backpack in Fellowship Hall,  along with a list of hygiene items to be purchased. After filling your stocking, return it to church by December 3.
November 12 join us after worship for The Knit & Crochet Group's annual Craft and Bake Sale. 
Order delicious apple pies in time for Thanksgiving, and order and freeze a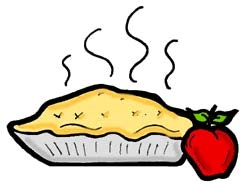 second one for Christmas and other special occasions. They are crafted with love by Ivanhoe's youth under the expert guidance of the youth leaders. All orders must be submitted by November 12, with pies to be picked up November 18 beginning at 10:30 am.
Our annual participation in Avon Kids Christmas Gifts will be open for sign up beginning November 19. Sign up to support one of thirty local children to make their Christmas wishes come true. The gifts must be wrapped, and labeled with the child's name, and no "FROM" on the tag. 
November 26 we will recall family and friends lost in the past 12 months at our Service of Remembrance.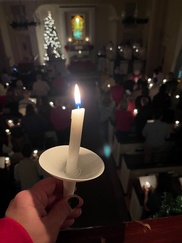 After worship November 26, share a "pot luck" brunch before welcoming the Christmas season with our Hanging of the Greens. Bring a delectible dish to pass, then join in decorating the sanctuary to welcome the season.