Welcome! We are a "19th Century Church, with a 21st Century Message"
On behalf of Ivanhoe Congregational Church members, it is my privilege to welcome you to this website and thank you for inquiring about "Who We Are."
We are part of the United Church of Christ, and you can read more about "What We Believe" if you follow this link: ucc.org/what-we-believe/worship/statement-of-faith/
We are the oldest organized church in Lake County, Illinois. We have believed in serving the broader community from our earliest days when we were a stop on the Underground Railroad. We reach out in love to all God's children and welcome all to worship God and serve God's people.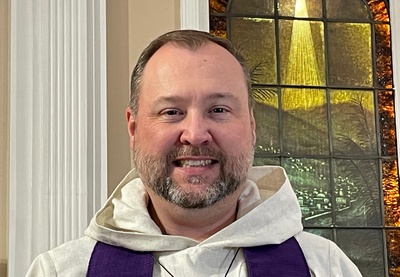 Ivanhoe Congregational Church was founded on February 20, 1838, by 16 people meeting in the log cabin home of Alfred Payne. The church building was placed on the Illinois Register of Historic Places in 1973. The sanctuary was built in 1856 and done in authentic New England style by settlers from the eastern U.S. When the educational addition was built in 1957; workers discovered many hand-hewn timbers used in the original construction. The present sanctuary, expertly remodeled in 2001, is highlighted by its generously framed focal point – a beautiful stained glass window centered over the altar.
Over the years, the Church congregation has changed from a rural to a suburban membership. The membership is quite diversified, drawing from a relatively large geographic area and representing a broad spectrum of talents, education, vocations, and age groups.
What we believe is important about our brand and style of the church is that we focus on living our faith, following the example of Christ. It is our prayer that when you worship with us, you will experience a warm and friendly welcome, and you will receive the good news message of God's grace in a way that is relevant to your life.
May God bless your faith journey,
Pastor Kris