Join our annual meeting  October 8th, immediately after worship to learn what your church has accomplished in the past year, and where they are going in the future.
Adult Education Book Study Group will be discussing the book "A Bigger Table" Wednesdays at 7:00 p.m., beginning October 11. Email Pastor Kris or call the church office  with your preference of attending in person or via Zoom.  Be there at 6:00 p.m. to enjoy food and fellowship before hand.
Silly Sock Sunday is October 15.  Wear your CRAZIEST socks in support of Socktober.  Support the need for socks by the homeless community.  Help Chicago's homeless community by donating  new tube socks  to distributed to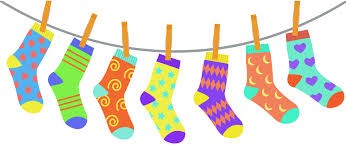 those in need. Donated items can be left at the church  between October 1 and October 22.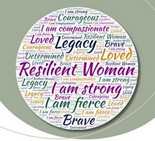 Join us for the Resilient  Woman retreat Saturday October 21 from 9:00 a.m.  until noon.  Arrive at  8:30 a.m. for continental breakfast. To register call Kathy Riehle in the church office   (847) 566-5204 or email office@ivanhoechurch.org.
Enjoy all of the kids young and old in costumes at our own "Trunk or Treat", Saturday, October 28 from 3:00 p.m. until 5:00 p.m..  If  you wish to host a trunk to share with Ivanhoe kids, contact Sandee Dwire at sdwire@hotmail.com.